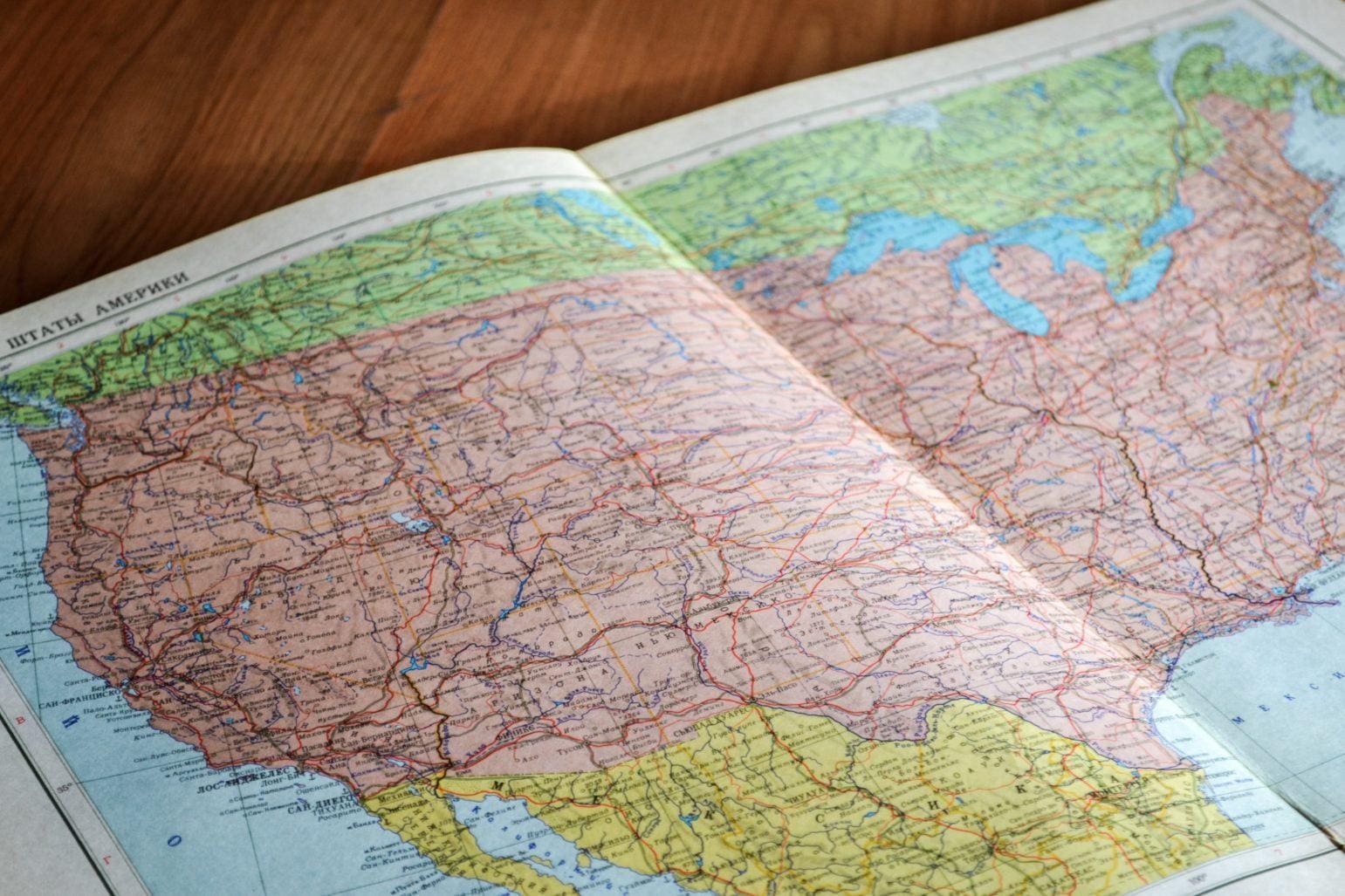 Even with today's powerful online car shopping resources, which can bring up listings from Anchorage to Atlanta with the tap of a finger, most new and used car purchases are still made within ten miles from home.
But traveling further in pursuit of the perfect car or the best deal is becoming increasingly common.
According to Automotive News, a leading industry trade publication, "The average distance that a buyer travels has risen steadily since the Internet became an important tool for many shoppers." And the phenomenon is causing a growing number of people to cross state lines to find the right car, truck, or SUV — especially rare and hard-to-find models.
However, there are many things to know before buying a car, new or used, out of state. Here we'll cover the pros and cons of such a transaction and help you avoid making some common mistakes.
The Advantages
Buying a car out of state makes the most sense when you're looking for an unusual or hard-to-find model or one with a rare configuration, such as a manual transmission. Not finding exactly what you want in your own neighborhood? Simply broaden your search across state lines or even nationally, and you instantly have a far wider selection of inventory to choose from.
This is especially true of limited edition or special high-performance models, which are sold in small numbers and often find their way to just a few regions of the country. If you live in Nebraska, for instance, a convertible in the exact spec you're after may be easier to find in sunny Florida, California, or Arizona, where convertible sales are higher.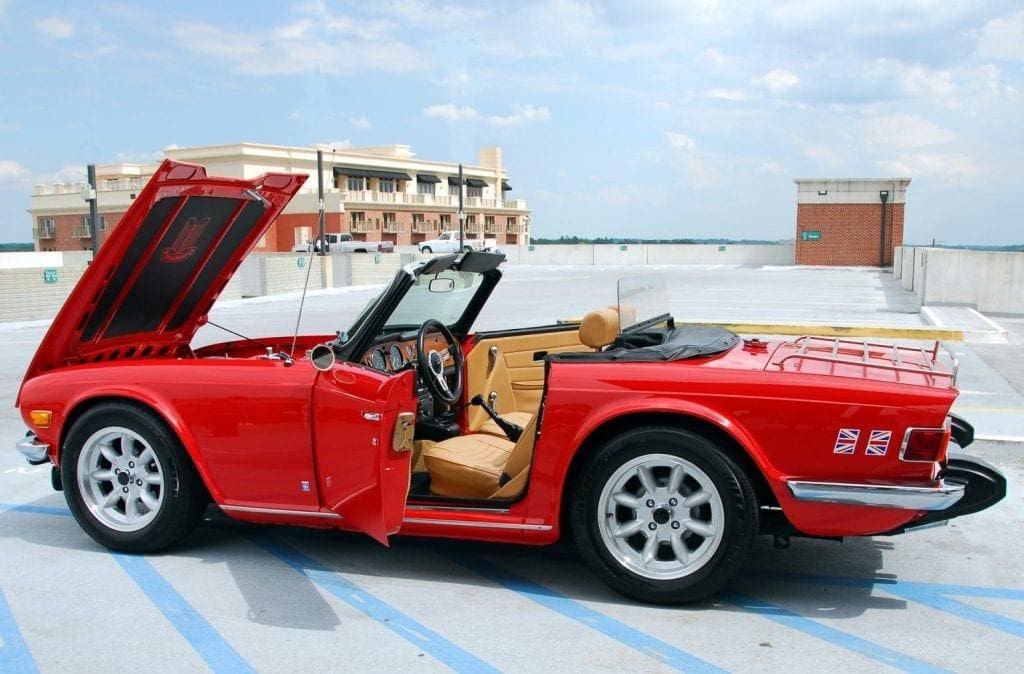 Likewise when you're looking for an outstanding example of an older used car — perhaps one with unusually low miles or that's never been exposed to harsh elements or road salt. Expanding your search radius is often the best, if not the only, option.
It can also be cheaper to buy the car you want in a different location. Regional trends sometimes make certain cars, trucks, or SUVs more popular in one city or state and therefore more expensive, while the same vehicles may be less popular elsewhere, driving down their prices. If there's a higher supply of the car you're looking for in another state, the savings might make a trek to that area worth your while.
Fortunately, comparing prices for both new and used cars across regions is as easy as increasing your search radius from 25 to 500 or more miles. Just make sure you're comparing vehicles with the same equipment, engines, and trim levels to make certain that any price differences are purely regional. With used vehicles, it's also important to compare examples of similar age, mileage, and condition since these factors have the greatest influence on the price.
The Disadvantages
Buying a car out of state has a few notable disadvantages. The biggest is that it costs time and money to get the car home. For that reason, be sure to calculate any travel costs you would encounter to retrieve the vehicle, including airfare, hotels, and fuel bills, into your acquisition total.
In some cases, it may be more cost effective, if not simply more convenient, to have the car shipped rather than picking it up yourself. Depending on the distance involved and other variables, car transport can cost a few hundred dollars for relatively short hauls to $1500 or more for a full cross-country trip.
Just because the price of a car somewhere else is cheaper than one within a few miles of your house doesn't mean you should hop on a plane to get it. Do the math, and make sure the trip is worth it.
Buying a car out of state can also be more complicated. If you're planning to drive the car home, for instance, you likely need to obtain a temporary registration. A dealership will typically take care of this for you. But for private party sales, it usually means dealing with the department of motor vehicles (DMV) either in your home state or in the state of the purchase. (You can find each state's requirements pretty easily with an online search or through the car registration reference pages on DMV.org.)
It's a common misconception that you can avoid paying sales tax on a vehicle purchase outside your home state. But this is only true if you live in one of the few states, like Oregon, that does not charge sales tax. If you're like most of us, the state you live in will collect any sales tax due when you register the car locally, so be prepared to write that check as soon as you get the vehicle home.
And if you're planning on driving the car back, don't forget about insurance. Make sure you add the new purchase to your policy before you hit the road.
Research these steps before you close the deal so you can make an educated judgment on the all-important "hassle factor" before you agree to an out-of-state purchase. For many, buying a car locally is stressful enough without complicating the process further. You may decide it just isn't worth the potential savings.
Then again, buying a car out of state isn't always about saving money. It may be worth a little extra time and expense to pick up a new car that's in a must-have color or configuration, or a used car that's one of the best examples in the country.
Common Mistakes
When buying out of state, it's far easier and less risky with a new car or truck than it is with a used one. That's because new car dealers will help you with the process, including any necessary paperwork. Also, the cars they're selling are, well, new, so you don't have to worry about their condition, as you would with a used vehicle. You can fly out and drive one home pretty much worry free. Even if there's a problem, it will likely be covered under the manufacturer's new car warranty.
A new car sold in one state is more or less identical to the same model sold in another state — except for one critical area: emissions. If you live in California or another state with emissions standards that are stricter than the federal limits, it is possible that a new car sold in a different state will not meet your home state's requirements. And if not, you will not be able to register the car when you get it home.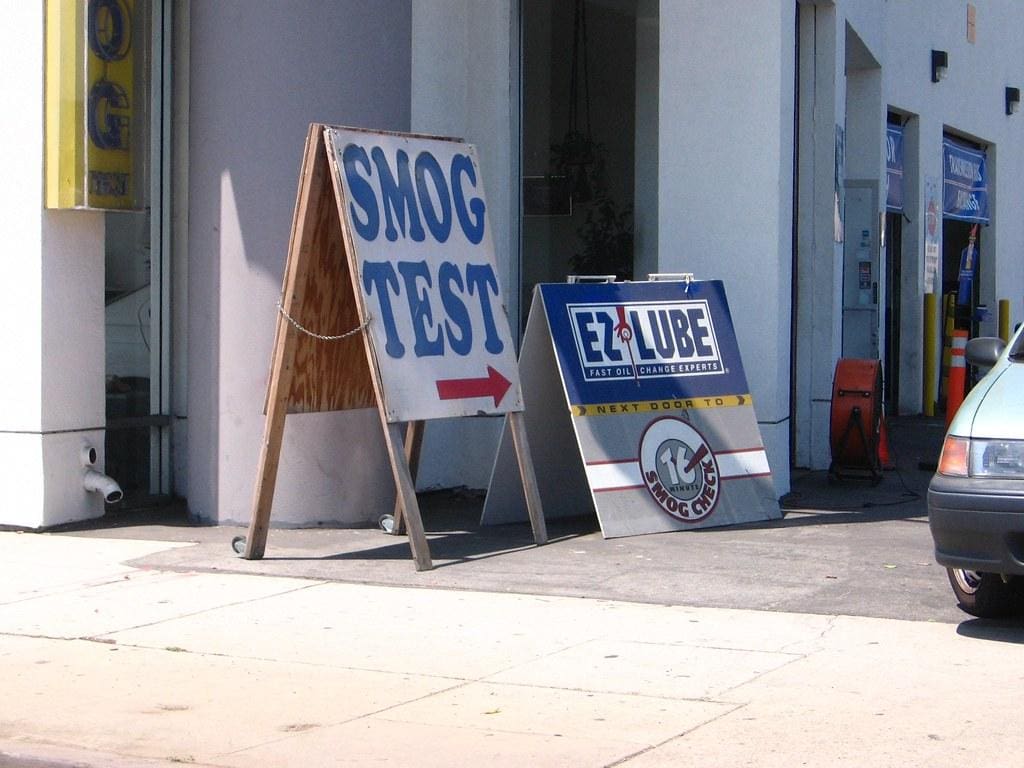 So before closing any deal, be sure to check whether your state has these stricter emissions standards — and if so, whether the specific year, make, and model you're planning to buy meets them. In California and similar states, you'll need to stick to vehicles that are "50 state" compliant (typically noted on the emissions sticker found under the hood). If you're unsure whether a vehicle is compliant, contact your local DMV office and ask. The last thing you want is to get home in your new ride only to find that you can't get it registered.
Emissions issues can complicate used car purchases for many of the same reasons. But there are also specific laws in some states for classic cars you should be aware of if you're planning to buy an older vehicle. For instance, in California cars and trucks built before 1975 are not subject to emissions testing. This makes them worth a bit more than the same models built afterwards since the newer cars have to be "smogged" every two years, which is not only a hassle and added expense but also makes the cars harder to modify.
Evaluating a Car from a Distance
Before you buy any car, new or used, it's important to take a test drive. It's the only way to make sure you're comfortable in the car and it performs to your liking. This is obviously more difficult if the car is hundreds or thousands of miles away, but it's still a critical step in the buying process.
With new cars, this is a relatively easy problem to solve. Just go to a local dealer and ask to drive the same make and model that you're interested in. Even if it's not in the exact spec you want, it will still give you a basic feeling for the car and help to confirm you're buying the right model. You never know — what if the seat hurts your back, or the infotainment system is just too complicated? If you don't like it, no harm has been done. You still have time to change gears and begin shopping for a different model.
Test driving a used car is even more important — and it's also essential that to drive the actual car you're planning to buy. Another like it in your area, even one of the same vintage and with similar miles, may not properly represent the quality and performance of the car you hope to buy. Unlike new cars, the condition and driving experience of used cars can vary greatly based on the care provided by their previous owners, in this case, probably the seller. If the car is being sold by a used car dealer, its history may be more of a mystery, which makes checking it out in person that much more vital.
Obviously test driving a used car which is several ZIP Codes away is a big commitment. But there are some things you can do before you make the trek to ensure it's worth the effort.
First, always ask for additional photos of the car, inside and out. Ask for under hood photos of its engine, close ups of its wheels, tires, and brakes, even request pictures of its undercarriage if possible. And don't accept small images that you cannot enlarge. You can't see anything in a small photo. Only accept large images. If the seller will only send you small image files, claiming that's all the phone or camera is capable of, he may be hiding something. There may be a flaw or issue with the car he doesn't want you to discover.
It's also important to ask for a fresh vehicle history report, typically from either CARFAX or Autocheck. If you're shopping at a dealership, large or small, the salesperson will typically give you the report for free. If you're working with a private seller, though, you may need to obtain the report yourself. A single CARFAX report costs $40 and can be purchased easily as long as you have the car's vehicle identification number (VIN) or license plate number.
This is worth the money to verify that the car has a "clean" title — meaning it was never stolen, totaled, or damaged in a severe accident or flood. A report can also reveal the car's maintenance history, which can show whether it was properly cared for throughout its life.
If the car still looks like a good deal after you've examined the photos and pored through its history report, the next step is to schedule a pre-purchase inspection (PPI). We recommend searching Yelp for a highly rated repair shop in the seller's neighborhood, ideally one that specializes in the make of the car. Then arrange with the seller to drop it off there for an appointment.
A thorough PPI typically costs about $200 and includes a test drive plus a hands-on examination by a licensed, experienced, and impartial inspector. At its conclusion, the inspector will then supply you with a detailed report of the car's condition and performance, including any faults and needs, plus how much it would cost to address them. This is great information to have before you finalize any deal, local or long distance.
If the car checks out at the inspection, that's your cue to start making the final arrangements. With used cars, traveling there to finish the deal in person is the safest way to go. That's because it affords you the chance to see and drive the car in person before you hand over your hard-earned money and sign your name to the bill of sale. If anything doesn't feel right, you can still walk away. It may cost you the price of a return trip, but that's better than being saddled with a car you don't really want.
The Bottom Line
In the right situation, the potential to save money by buying a car out of state is real. It also may be the only way to get the exact car or truck you desire, new or used.
However, it can also be a risky and possibly expensive process. Make sure you take your time and do your research. Know what you're getting into. Carefully calculate all the costs involved and educate yourself on your home state's laws pertaining to out of state vehicle purchases.
Done right, buying a car out of state can be a rewarding experience, especially if you pick up the car yourself. It's like getting a new ride with a road trip thrown in. You can even make it into a vacation of sorts, mapping out interesting spots to visit on the way home. And what better way to get to know your new machine than on the open road?