Why Volkswagen TDI Models are Used Car Bargains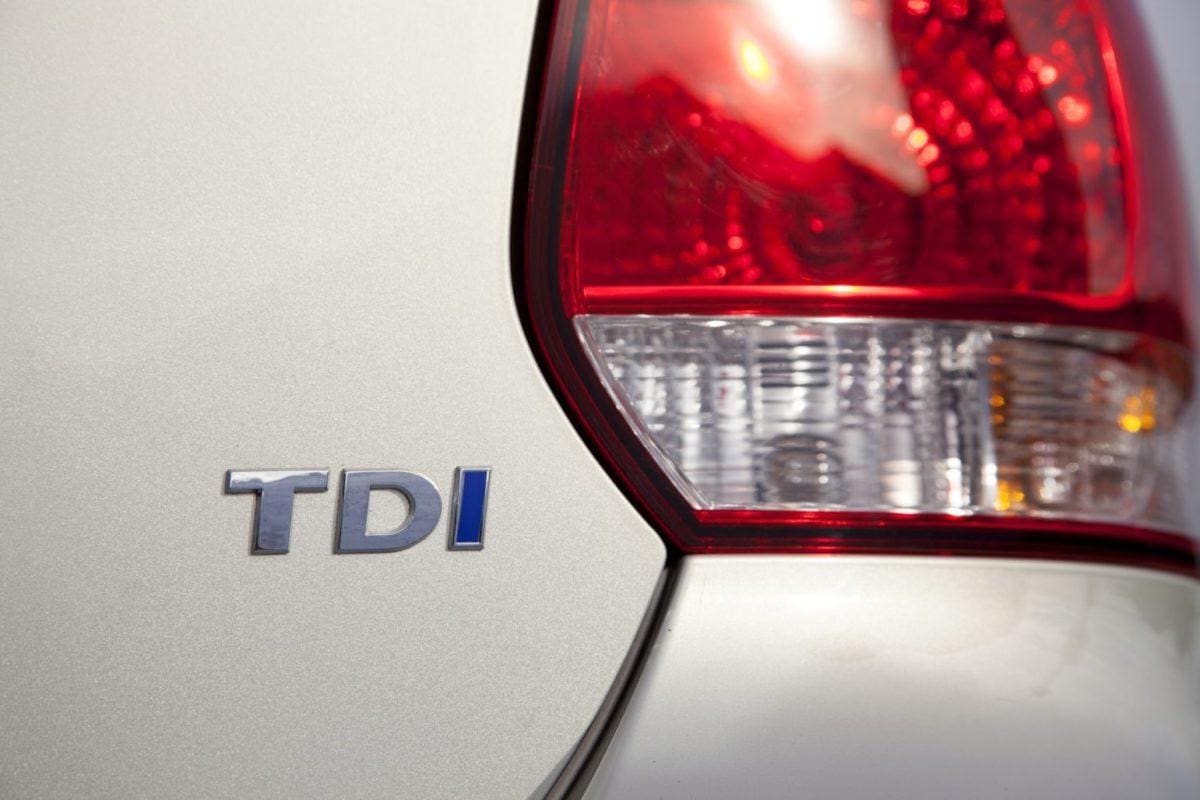 It's no secret that we're fans of the Mk6 generation Volkswagen Golf. In our model-specific buying guide, we say that anyone "looking for one car that'll do it all" for under $15,000 should look no further than VW's popular hatchback, which manages to balance performance, economy, refinement, and even reliability with surprising grace.
At the time, we stopped short of recommending any of the turbodiesel, or TDI, variants. That's not because they aren't good cars. On the contrary, VW's punchy turbodiesel engine pairs quite nicely with the Mk6 chassis, making for an efficient and fun-to-drive all-rounder. However, in the wake of VW's emissions scandal, aka "Dieselgate," there was too much uncertainty about how the the TDI models would be affected to give them a solid thumbs up.
But in recent months, the Dieselgate dust has begun to settle, bringing some important new factors to light — factors which have caused us to revise our stance. Dramatically.
In fact, we now believe that VW's TDI models represent one of the best used car buying opportunities to come along in years.
A Brief History of Dieselgate
As you may recall, the EPA reported in September of 2015 that they had discovered VW's TDI engines (from the 2009 through 2015 model years) were programmed to activate additional controls during emissions testing. These controls enabled the cars to pass emissions tests with ease. But in normal driving they were switched off, allowing far more pollutants into the air than allowed by law.
VW admitted to the cheating, and in late 2016, a settlement offer for the approximately 500,000 affected owners in the US was approved. Along with a settlement payment, owners could choose between having a free "fix" applied to their cars or having VW buy them back.
The vast majority chose the latter, largely because the buyback offers were often quite a bit more than the cars were worth. By March of 2018, according to Reuters, VW was storing almost 300,000 vehicles that it had bought back from owners at various sites across the US.
The "fix" for most of these cars — which primarily involves updates to the emissions control software — was approved in 2017, so it's not exactly clear why VW was stockpiling them for well over a year afterwards. Perhaps it was to allow the news of the scandal to fade, so that the cars could be re-introduced to market without so much bad press still weighing on buyer's minds.
What is clear, though, is that in recent months VW has changed strategy. The manufacturer has been releasing a wide variety and volume of TDI models back into the marketplace.
In fact, as of this writing, Autotrader is showing well over 1000 certified pre-owned TDI models for sale across the US, including about 175 Beetles, 200 Passats, 250 Golfs, and 900 Jettas (400 sedans and 500 wagons).
That is two to four times as many CPO listings as the equivalent gasoline models — with the exception of Passats, which are selling in roughly the same volume.
The Dieselgate "Fix"
You might assume that since VW went to such lengths to cheat the emissions testing system the cars after the Dieselgate "fix" would perform very differently. However, that doesn't seem to be the case.
Cars.com studied the performance their long-term 2013 Jetta Sportwagen TDI both before and after their local dealership applied the mandated updates. Afterwards, they found the car very slightly down on power — a loss of just 2 hp and 8 pounds-feet of torque, as measured by a dynamometer. On the other hand, they discovered that fuel economy on their driving loop remained unchanged at 42 miles per gallon. "Our results indicate similar performance and drivability after the fix," according to the article.
And if you're worried about potential problems down the road, there's more good news. As part of the Dieselgate settlement, VW is providing affected TDI models with an extended warranty on all related fuel and emissions components of up to 10 years / 120k miles from new or 4 years / 48k miles from the emissions update, whichever is greater. So if there were a problem down the line, you'd likely be covered.
VW even has special extended warranty terms for its certified pre-owned TDI models, offering coverage for two years and unlimited miles after the original warranty expires. (For gasoline-powered models, the extended warranty is capped at 24,000 miles.)
TDIs Are Cheaper Than Ever
So to review, these are great cars, there are lots of them for sale, and they're not ruined by the emissions fix. But wait — there's more.
Partly due to all of the Dieselgate uncertainty and negative press, and partly due to the abundance of bought-back cars that need to find new homes, TDI models on the market right now are selling for about 30% less than they otherwise would be.
For example, if you compare the average CPO price of a Jetta Sportwagen with a similarly-optioned GTI, you'll find that, even though those models stickered for very similar prices when new, the Sportwagen is now selling for about $4000 to $5000 less.
This difference is even more dramatic when you consider that, prior to Dieselgate, used Volkswagen TDI models had some of the highest resale values on the used car market.
A TDI Buyer's Story
Long Beach resident, Phil Reed, an automotive writer at NerdWallet, has been familiar with Volkswagen's TDI models for years. His father, a chemist, owned a 2011 Jetta Sportwagen TDI.
"He loved that car," Reed says. "He was always telling me that it actually requires a lot less energy to make diesel fuel because when you start cracking a barrel of oil one of the first things that comes off is diesel."
On family visits, Reed grew to enjoy the wagon himself. "Every time I went there, we would take long road trips around New England," he said. "It was just lots of fun on the twisty back roads."
So when Reed began shopping for a new road trip car for himself, the Sportwagen was an obvious choice. However, the Dieselgate scandal had given him pause. "The idea of VW cheating," he said, was an unpleasant factor. But in his searches for a sporty but practical vehicle with a solid German car feel, TDI models kept popping up.
He started to reconsider. "I felt a little bit of a concern about driving a diesel," he said. "But California has the strictest air quality standards in the world, and [since VW's updates] these diesels now meet them." Reed also read the Cars.com comparison, pre- and post-VW's emissions fix (noted above), and was comforted by the fact that the updates "hardly changed the characteristics of the car."
He began searching for TDI models in earnest. "There's no shortage of them," he said. Utilizing primarily Autotrader for listings, Reed quickly narrowed to the 2014 model year since VW introduced a rear backup camera that year.
Another consideration was whether to pursue a certified pre-owned (CPO) car. "Normally I'm not a huge CPO fan," Reed said, since the plans typically add significant costs. However, the examples he was finding showed very little price differences between CPO and non-CPO offerings.
Ultimately, Reed located a fully-optioned 2014 Sportwagen with just 28,000 miles offered through VW's CPO program. After reaching out to the Internet sales manager, he was able to negotiate a sale price of $12,300 without much difficulty.
Reed is happy with the deal. "If you were to compare it to a conventional European station wagon of similar age, I think it's an extraordinarily good deal," he says.
And he's happy with the car. "It's very comfortable and handles well," he says, noting also that it swallows two sets of golf clubs with ease.
"There's a kind of a funny sentimental value that I have, too, because [my dad's] gone now, and some of the last memories that I have are of driving around New England together" in his Sportwagen.
"Now I've got the same car."
The Bottom Line
The typical challenge with used cars is finding not only a great example but finding one at a fair price. With used TDI models right now, though, it's actually quite easy to do both. And that's what makes this such an extraordinarily good time to buy one.
Plus you can have your TDI in a wide variety of flavors, from hatchback (Golf) to sedan (Jetta or Passat) to wagon (Jetta Sportwagen) to SUV (Tuareg), even convertible (Beetle) — though we would note that by far the most abundant and therefore easiest the find and buy is the Sportwagen.
Another selling point for the Jetta Sportwagen is that, unlike the Jetta sedan from the same era, it's actually based on a Golf. And as you probably already know, we love the Golf.
We'd go so far as to say that there's no better used car value out there. And, owing to the unusual set of circumstances that brought it about, there may not be again.
Photos courtesy Volkswagen and Tony Reed
---
---