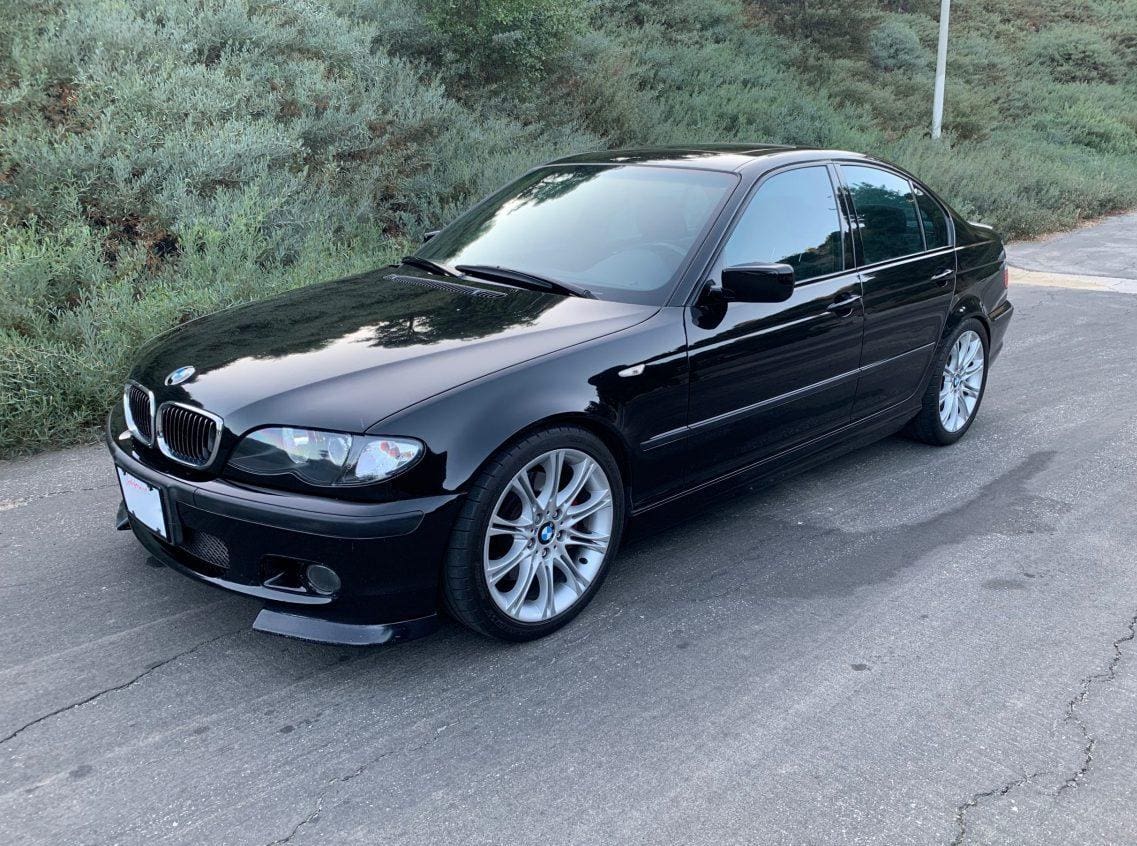 In this installment of "What It's Like to Own," we sit down with Edmunds vehicle data manager Stephen Lee to talk about the highs and lows of owning one of BMW's legendary 330i ZHP sedans, which he bought new over twenty years ago and has been enjoying ever since.
The Interview
How did you get interested in the E46 Generation 3 Series?
I wanted a quick, stylish, and fun car. It had to have four doors and a manual transmission. While the M3 is stellar, they were available only with two doors for the E46 generation. And the price premium was eye watering. When I learned the Performance Package (option code ZHP) was being offered for the first time, it was a done deal.
The Performance Package was a comprehensive option package for the 330i. It included unique 18-inch staggered wheels and tires, stiffer springs, dampers, and anti-sway bars, a sport exhaust, a shorter final drive ratio, a short shifter, 10 extra horsepower from a retuned ECU and hotter camshafts, an Alcantara and cloth interior, Black or Silver Cube interior trim, and the M-Tech fascia. I remember the MSRP was exactly $39,000.
How long have you owned the BMW, and how did you acquire it?
The car has been with me since new, so 17 years and counting. It was special ordered at Claridge's BMW, now called Fremont BMW, in the Bay Area. The dealer was unaware that the ZHP option even existed, and I had to walk them through on how to order one. When they realized there were limited allocations on ZHPs for 2003, they tried to renege on their discount and the deal altogether. I took some nasty attitude and grief from the sales staff, but I stuck to my guns. It's not my fault they hadn't done the homework like I did. I remember constantly checking the build progression through BMW's special order website portal. About two months later, the car arrived from Munich. It was waiting for me on display in the showroom floor. I remember the Jet Black paint glistering under the bright lights, and it looked absolutely perfect. Apparently others felt the same because I was told there had been multiple, above-MSRP offers made on my car that day.
How do you typically use the 330i?
For many years, the car was used as my daily driver. It was used to commute to and from school and work and to run errands. I've used it to move in and out of college dorms and various apartments. I've taken it between San Francisco and Los Angeles more times than I can remember. But it was retired from commuter duties four years ago and is now a garage queen. It's driven occasionally to charge the battery or in the canyons for fun.
What do you enjoy most about it?
My 330i isn't spectacular at a single talent but instead is good at everything. This applies universally to the E46 generation. There are faster, better handling, and more exciting cars in this segment, but few can do what an E46 can. How many can fit five people, or carry a disassembled engine hoist (using the fold-down rear seats), carve a tight canyon road with enthusiasm, or return 30+mpg on the highway?
I am still amazed today at how well my nearly two-decade-old 3 Series drives compared to new cars. The body is solid and squeak free, the power delivery from the inline six is smooth and linear, shifts are direct, the steering is old-school hydraulic so it actually provides feedback, and the ride is compliant while still being sporty.
Additionally, it has aged extremely gracefully, like Jane Fonda. Credit goes to its smooth body lines, not over-styled design, famous Hofmeister kink, and normal-sized kidney grills (unlike the latest BMW designs). There are no extraneous elements like nonfunctioning scoops or fake vents and exhaust outlets. Everything on the car actually belongs.
The E46 epitomizes balance in design and in function.
What don't you like?
The E46 uses many plastic interior and mechanical parts that works perfectly when new but will inevitably fail over time. This includes window regulators, sunroof clips, and cooling system components, among others. However, there's plentiful information online regarding common E46 issues and how to correct them.
What's something most people probably wouldn't know about the E46?
BMW's former (and infamous) Chief of Design Chris Bangle was heavily involved with the E46 design. He would later pen the first Z4 and the E65 7 Series with its "Bangle Butt," which many other manufacturers would later copy. Many of his designs were controversial, but few can deny that the E46 is a handsome car.
How demanding is maintenance and upkeep? Any big surprises?
Maintenance and repairs are not nearly as difficult or expensive as the BMW marque may suggest. Bear in mind these are words from a mechanically-inclined owner who has the tools, space, and desire to work on the car. Nonetheless, the 3 Series is a mass-produced, bread-and-butter model for BMW, so parts are still plentiful and reasonably priced. It also does not contain the more convoluted engineering and complex features from higher-end models, which helps to keep repair costs down.
I halved BMW's standard service intervals, so I do oil changes every 7500 miles with synthetic 5w-30 and a good filter. Also, I ignore their "lifetime" recommendation for consumables like transmission and differential fluids and change them every 50k miles. If you keep an E46 (or any car) well maintained, it'll pay dividends on reliability.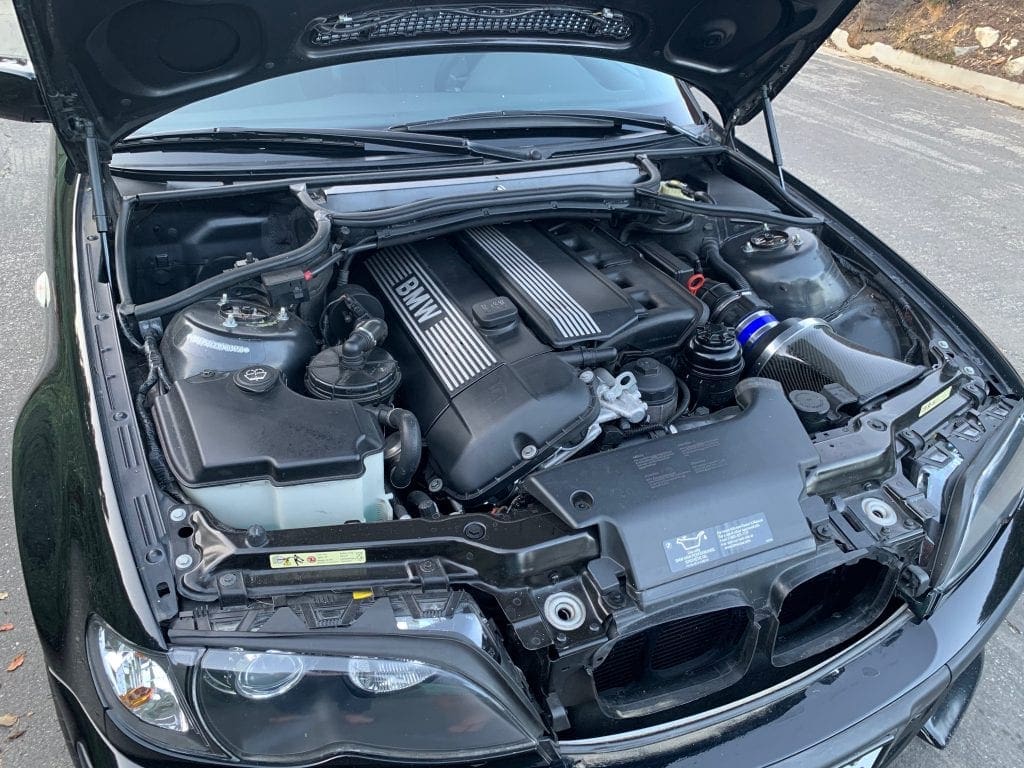 What modifications have you made to the BMW (if any)?
I've gone through more sets of wheels and tires than I have fingers, but now am back to the original ZHP wheels. They look great and will stay. The car also has a few bolt-on upgrades, such coil overs, larger anti-sway bars, a stainless sport exhaust, an intake, and a short shifter. These are reversible and enhance the performance and feel of the car. No additional modifications are planned. I want to enjoy the car more or less as it came from the factory.
What should a potential E46 buyer know before pulling the trigger?
E46s were sold in the US from 1999 to 2006 in sedan, wagon, coupe, and convertible versions, with the last model year solely for the coupe and convertible. They are getting old enough now where only a few are still being used as daily drivers. Find the cleanest, best kept, and lowest mileage example within your budget. If that doesn't exist, then increase your budget. A few moderately expensive repairs on a cheap but neglected example will erase any initial savings.
The E46 received a mid-cycle refresh in 2002 for the sedan and wagon and additional changes were made in 2003 for all body styles. A 6-speed manual became available in 2003, while a 5-speed automatic was an option. Engines became larger and more powerful along its lifespan, so later versions are usually a better buy.
If the rising collectability and values of earlier 3 Series are any indication, E46 values should increase over time. Manual transmission and uniquely-equipped examples (i.e. ZHPs), as well those in rare colors — and of course M3s — will lead the pack in collectability.
What are your future plans for the BMW?
The plan is simply to keep it clean, maintained, and under my ownership for as long as possible. My attachment and sentimental value outweigh its monetary value. I would only contemplate selling if that would noticeably improve my life in a tangible way.
What's something that you'll always remember about your E46?
I've had a lot of "firsts" with this car. It was my first new car, first stick-shift car, first car I used to leave home for college and so forth. There are too many memories to recall.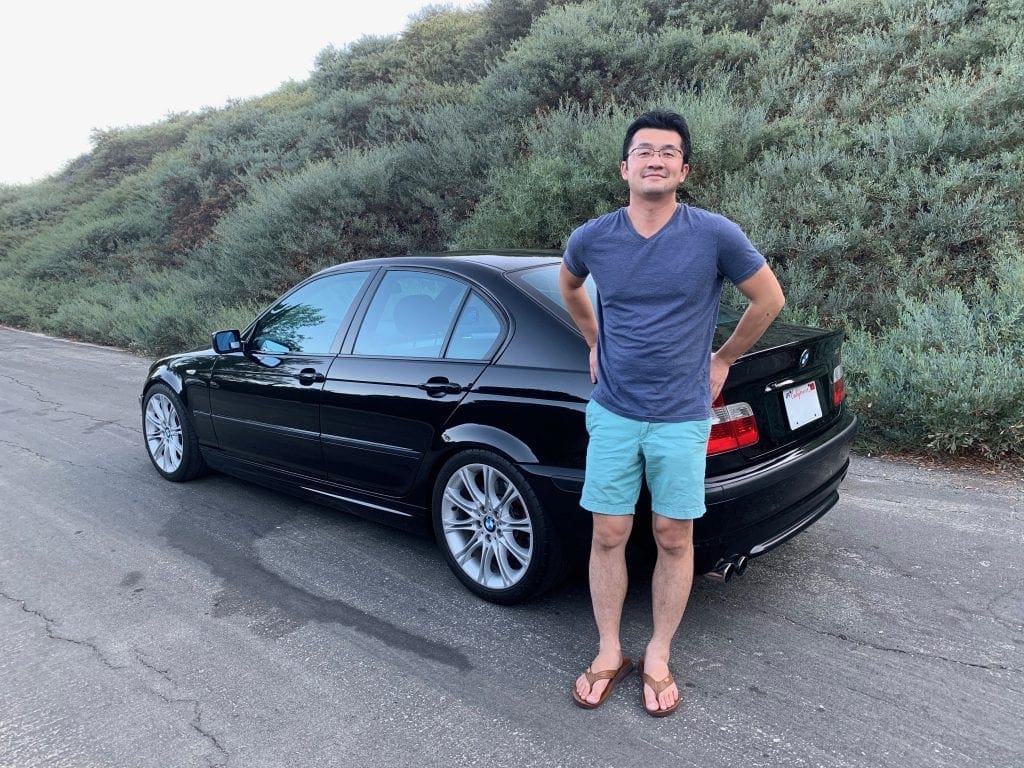 About the Car
2003 BMW 330i ZHP sedan (E46)
3.0 liter inline six cylinder engine (235 hp)
6-speed manual transmission
purchased new in April 2003
driven 108k miles since purchase
purchase price (new): $44,000
current value (est.): $12,000
About the Owner
Stephen Lee is a vehicle data manager at Edmunds. A lifelong car enthusiast, he's owned a variety of fun and unique vehicles, including a 1959 MGA Coupe Sebring replica racecar, a 1973 Innocenti (Italian market) Mini, and a turbocharged 1993 Mazda MX-5 Miata. Though he's owned his E46 from new, he mostly enjoys finding old hidden gems that needs a little TLC and then bringing them back to life. He lives in Southern California.
Photos courtesy of Stephen Lee