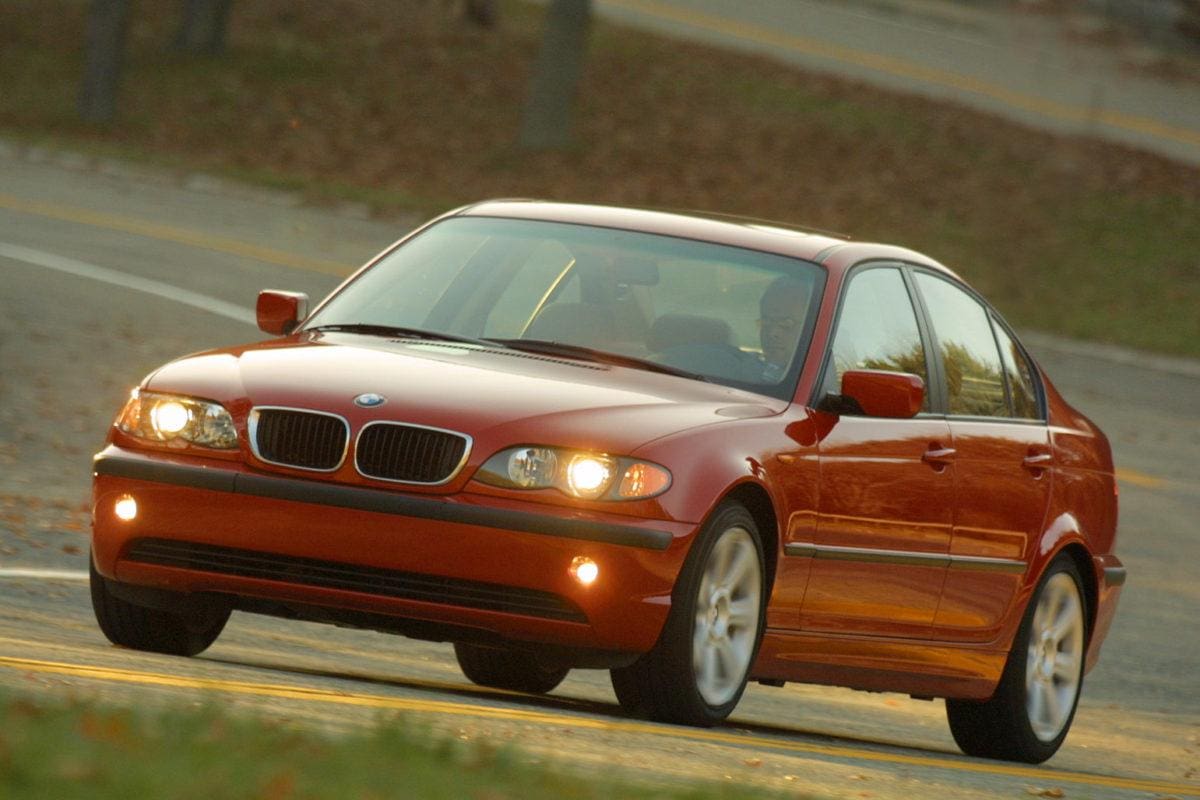 Long a favorite of driving enthusiasts, BMW's 3 Series has nonetheless gotten bigger, heavier, and less engaging with each successive generation. Nowadays, even a car buff could easily mistake a newer 3 Series sedan for a 5 Series.
Make no mistake, the 3er's performance is still impressive, but for many who relish time behind the wheel, the less quantifiable "fun to drive" factor has dropped off. Indeed, many enthusiasts feel that the E46 generation marks the last time the 3 Series was truly engaging and true to its roots — a spry athlete of a car that offered not only quick reflexes but communication through the steering wheel and seat of one's pants that let you know in no uncertain terms what the tires were doing.
And with cars from this generation now at least ten years old, depreciation has already taken its toll, making good examples as cheap to acquire as they're ever going to be.
Introduction
Replacing the outgoing E36 generation, the E46 offered more power under the hood and more available luxury features inside the cabin. Striking an amenable balance, the E46 offered higher performance and a bit more room for passengers while still retaining a compact, lithe feel on the road.
Being handsome doesn't hurt either. To our eyes, the cleanly chiseled E46 is the best looking 3 Series of them all, more visually interesting than the boxy E30, a bit more mature than the E36 and thankfully lacking the odd styling details of the E9x generation that followed it.
There are also plenty of variants available, from a base 323i to the rip-roaring M3, and with body styles encompassing a coupe, convertible, sedan and wagon.
Note, however, that we at Klipnik focus on more practical and affordable cars, and so we won't delve too deeply into the M3 as its purchase price, potential problem areas and associated maintenance costs push that model a little outside our comfort zone.
The real enthusiast bargains here are Sport package-equipped 328/330 models as they provide plenty of power, sharp handling, a relatively low price of admission and respectable durability provided they've been properly maintained.
Regardless of which body style and powertrain you choose, you get a sharp looking, athletic and comfortable car that you can enjoy for many years to come.
Model History
1999-2000
The first E46 to roll out was the sedan, available as a 323i or a 328i. The 323i had a 2.5-liter (no, we don't know why they didn't call it a 325i) inline six making 170 hp while the 328i had a 2.8-liter straight six with 193 horses. In typical BMW fashion, both mills punched above their weight, delivering surprisingly energetic performance even in the case of the smaller engine.
With increases of just an inch in the wheelbase and 1.5 inches in overall length, the E46 was only slighter larger than the outgoing E36, yet there was a noticeable increase in rear seat room. The steering and suspension were essentially unchanged from the E36 (this is a good thing) while the track was a bit wider.
The following year, the E46 coupe, convertible and wagon (called "Touring" in BMW lingo) joined the lineup. Now the team was complete… for the most part.
Oddly, the coupe that year could be had as either a 323Ci or 328Ci, but the convertible and wagon could be had only in 323 form. One would think the more powerful engine would be available in the heavier (compared to the coupe) convertible and the work-horse wagon.
2001-2002
More power found its way under the hood for 2001. A new 2.5-liter six made 184 hp while the 2.8 gave way to a new 3.0-liter unit that cranked out 225 hp. The convertible could now be had with either engine, though the wagon was still only available with the smaller of the two. At least BMW updated the numbers in the model monikers to accurately reflect the engine fitted, thus you now had either a "325" or "330."
All-wheel drive became available in the sedan (330xi) and wagon (325xi), a boon for those who live where inclement weather occasionally mars the forecast.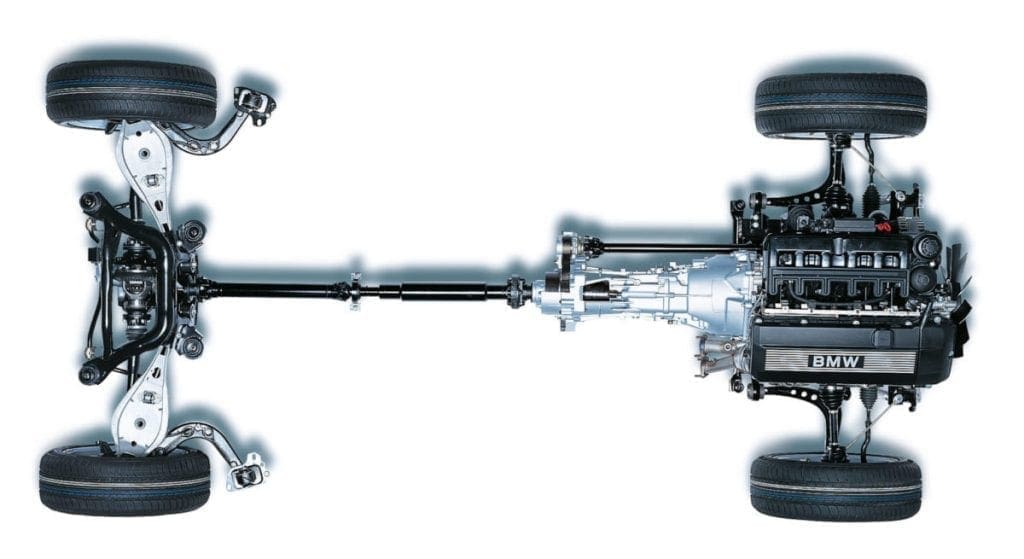 For reasons still unknown, in 2001 BMW re-calibrated the 330's already nigh-perfect steering weighting. The engineers added more power assist, which may have gone unnoticed by the legions of silver 3 Series lessees, but it didn't exactly please the more serious driving enthusiasts. Due to the outcry, just halfway into that model year BMW dialed down the assist. And for a while after that, BMW offered that re-calibration free of charge for owners of those earlier 2001 330s.
For 2002, the sedan and wagon got a facelift that included revised front and rear light clusters, a slightly wider grille and updated bumpers.
The mighty E46 M3 also debuted that year, bristling with a "power dome" hood, fender air vents and a quartet of chrome exhaust outlets. And it could back up all that bravado via a 3.2-liter inline six, that, without needing a turbocharger or supercharger, cranked out 333 horsepower. A fantastic car to be sure, but again not detailed in our guide due to its significantly higher purchase and maintenance costs.
2003-2004
Highlights for 2003 included the debut of a DVD-based navigation system, the addition of a rear seat middle headrest for sedans and wagons and an available Performance package ("ZHP") for the 330i.
ZHP-equipped cars got 10 more horsepower, a six-speed manual gearbox (versus the standard five-speed), a tauter suspension, 18-inch wheels, rear spoiler, unique lower body styling tweaks and suede-like Alcantara covering the seats and steering wheel rim.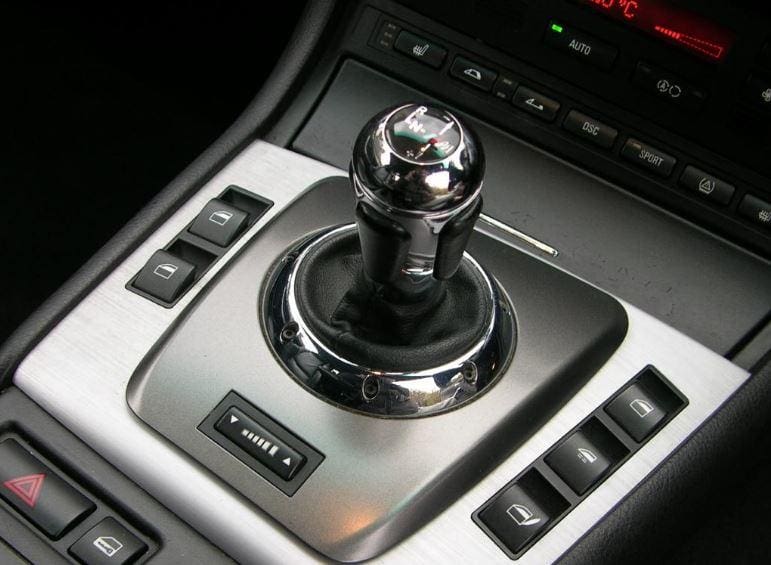 The next year brought a styling refresh for the coupe and convertible (minor changes to front bumper and the light clusters), the availability of an automatic transmission for Performance package-equipped 330s as well as the availability of the automated clutch SMG (Sequential Manual Gearbox) transmission for non-M3 3 Series cars.
2005
Other than minor changes in standard and optional equipment (e.g. a moonroof was now standard across the board and both the Premium and Sport packages could be had together), the E46 sedan and wagon were essentially unchanged for what would be their final year.
2006
The E46 coupe and convertible would run through this, their last year, unchanged.

Which One to Buy
While it's hard to go wrong with any iteration of the E46, we would steer driving enthusiasts towards the 2002 and newer model years for their added power and unadulterated steering feel — as well as for the updated styling that debuted in '02 on the sedan and wagon (and came a year later for coupes and convertibles).
If the cosmetic updates aren't important to you, note that it is also possible to find a 2001 with the additional displacement but minus the over-boosted steering. BMW re-calibrated affected 2001 cars for free initially (and later for a fee) if the buyer wanted, and cars produced late in that model year got firmer steering from the factory.
With the E46 M3 out of reach for most of us, nicely bridging the gap is the ZHP-equipped 330i. Granted, a 330i and even a 325i would likely satisfy most folks who get a kick out of driving, especially one equipped with the Sport package and a manual gearbox. But those looking for even sharper handling, even quicker acceleration would be well served by the relatively rare (compared to all the 325/330s out there) 330i ZHP.
Problem Areas
Right off the bat, there are two things we would definitely steer clear of.
One is a car with the SULEV (Super Ultra Low Emissions Vehicle) engine, as opposed to the more common ULEV. Those vehicles were sold in states with the strictest emissions standards (e.g. California), and their SULEV-rated engine has its fuel pump sealed within the fuel tank, meaning that both must be replaced when the pump goes, a repair that can cost upwards of $5,000.
Fortunately, it's fairly easily tell the two versions apart simply by the location of the oil filler cap: the SULEV has its cap positioned in the front left corner of the valve cover (as shown below) whereas the ULEV has one in the traditional spot nearer the center.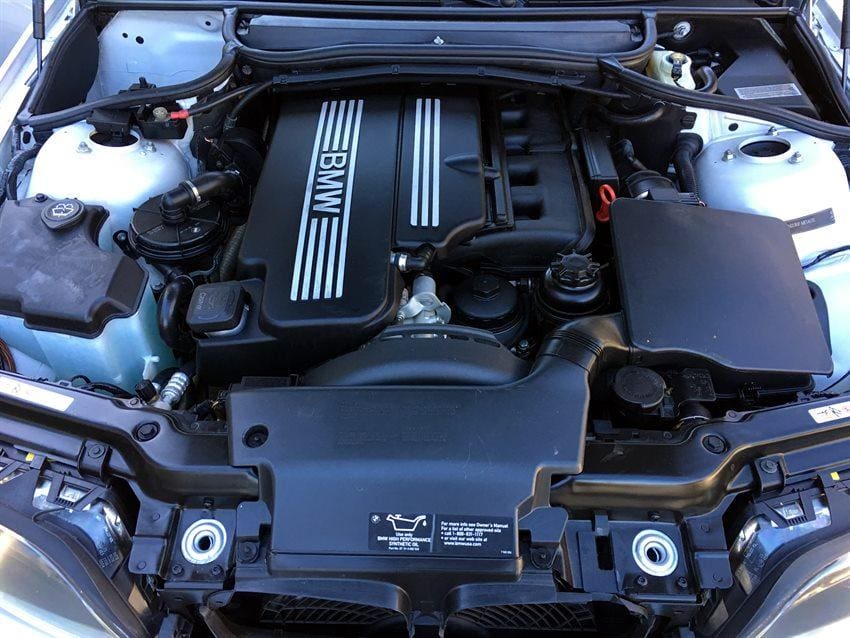 The other is a car with the SMG transmission. We recommend going with either the conventional automatic or, preferably, one of the manual gearboxes, as the SMG has had questionable reliability and repairs costs are predictably very high for a complicated, automated clutch transmission. It should be pretty easy to avoid the SMG because it was rarely fitted to anything other than an M3.
With those caveats out of the way, other warning signs to look for include oil and coolant leaks. The oil filter housing gasket is typically the culprit for leaks, though other sources can include the valve cover gasket and the oil pan gasket. As far as coolant leaks, those can come from cracks in various cooling system plastic components, such as fittings or the reservoir itself.
The rear shock mounts and rear subframe bushings are also potential E46 weak points, though a reinforcement kit is available for the former and of course you can replace the latter, if needed.
Given the number of potential issues, we strongly recommend taking any car that you are seriously considering to a specialist for a PPI (Pre-Purchase Inspection). This not only eliminates the chance of picking up a poor example, it also allows you to factor the costs of sorting the car after purchase into your negotiations. With cars of this age, you should expect that even a very nice one will need a few things.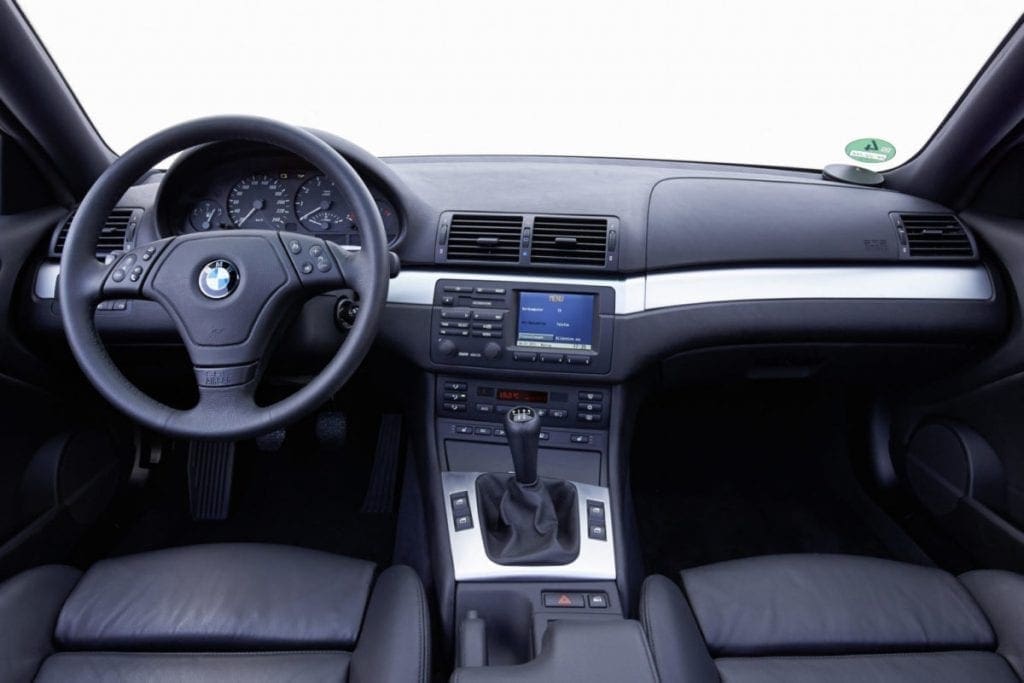 Additional Buying Tips
Obviously, you want to see records showing regular maintenance in accordance to the schedule that came with the car's owner's manual. Prudent updates, such as a reinforcement kit for the aforementioned rear shock mounts, are also a nice plus.
Although there's nothing wrong with getting an E46 with the conventional automatic, the manual transmission versions are so much more rewarding to drive that we'd have to give them preference. Even if this means you'd have to learn to drive a stick shift (we suggest learning from a competent driving enthusiast friend), it's a skill well worth acquiring if a more involving driving experience is important to you.
We also suggest looking for a non-modified example, or at least one that has only a few tasteful changes, such as a performance-enhancing free-flow intake and exhaust or a "plus 1" wheel and tire fitment (assuming it is not a Sport package- or Performance package-equipped car with more aggressive wheels already fitted). Sadly, the E46 is a favorite of the "stance" crowd, wherein people saddle the car with overly large, often quite heavy wheels that are comically cambered outward at the bottom, promoting rapid and uneven tire wear along with putting undue stress on suspension components. We suggest avoiding such examples.
The Bottom Line
Yes, an E46 will require more upkeep and cost more to own than an Accord or Camry, but the trade-off is one of the most enjoyable drives available in an affordable used car. Furthermore, with its timeless styling, this is a car that will engender pride of ownership, the type of car you wouldn't mind spending a day detailing.
With a wide array of available body styles and performance levels to choose from, along with the sheer number of E46s produced and on the market, finding one that suits your preferences and budget should not be too much of a challenge.
Photos courtesy of BMW