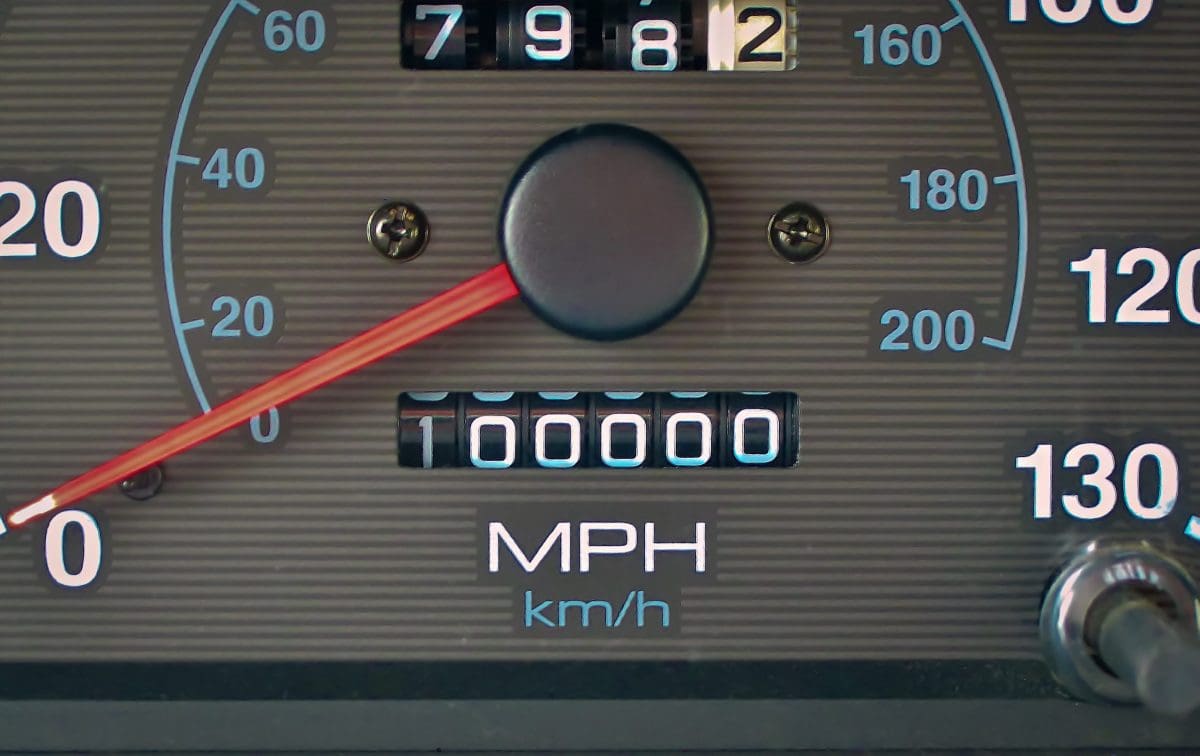 Introduction
Reliability is a top concern for many used car buyers. Which makes sense. Most used cars no longer carry a factory warranty, so the owner is responsible for any repair bills. And they can add up. In fact, maintenance and repairs make up the second costliest expense of used car ownership (as we note here). If you want to keep your transportation costs to a minimum, it's important to buy a used car that spends more time on the road and less time at the repair shop.
That's why we've put together this list of the longest-lasting vehicles on the road today. These are the used cars, trucks, and SUVs that owners actually drive the most over the long haul. Where lesser vehicles are breaking down and getting parked or scrapped for parts, these models keep piling on the miles, year after year.
The Problem with Most Reliability Ratings
Before we get to our list, a word about other so-called vehicle reliability ratings. There are two major sources for reliability ratings in the US: Consumer Reports and JD Power. Both are industry heavyweights, and their studies are reported widely in the media and also touted proudly by top-ranked manufacturers. But if you take a closer look at how these reliability studies are compiled, you'll see that, ironically enough, the data itself isn't all that reliable.
Survey Bias and Sample Size
First of all, both companies use survey data to compile their ratings. As Consumer Reports notes in their related FAQ, they get around 200-300 completed surveys per model. Since the average new car model sells about 60,000 units in a year, that means less than 0.5% of owners actually participate in these surveys . That may be enough to be statistically significant, but it still represents just a tiny fraction of all owners' experiences. And, as is the case with all surveys, the results are not totally objective. Participants' responses can be tainted by bias, error, forgetfulness, and even boredom.
Focus on Trivial Issues
Another problem stems from the types of questions asked on these surveys. While some cover critical reliability areas, such as engine and transmission issues, many others are centered on more trivial concerns, such as misaligned trim, paint flaws, and frustrating infotainment systems. Sure, it's good to know about all the potential pitfalls with a car, but it's hard to see how owners having trouble pairing their phones via Bluetooth counts as a reliability problem. Perhaps we're old school, but we think a reliable car is one that gets you to work each morning and never leaves you stranded.
Nearly New Vehicles
Worst of all, the main reliability rankings from both Consumer Reports and JD Power are derived from vehicles that are just one to three years old. In other words, they're hardly used at all. In fact, they're still so new that any problems that arose would be covered by the original factory warranty at no cost to the owner. That may be helpful to a new car buyer who doesn't want to keep bringing their brand new ride back to the dealership for little fixes. But it doesn't tell a used car buyer what that model's like to live with five or ten years down the road. Far better would be knowing whether it's likely to break down after the warranty is over. Because that's when it really hurts.
How We Put Our List Together
Since we find the existing reliability rankings lacking, we partnered with the Industry Insights team at Edmunds to come up with a more objective and helpful method of evaluating used car longevity. And it's quite simple. We looked at which cars, trucks, and SUVs have racked up the most miles, on average, outside of their typical warranty periods — specifically during their fifth through tenth years on the road (i.e. 2011-2016 model years). For models that don't span that full range of years, we've included only those with at least four years' worth of data (others are excluded).
Our thinking is that if a vehicle is still clocking 15,000+ miles a year on average ten years after leaving the showroom floor, well, that's got to be a pretty reliable vehicle. If it wasn't, nobody in their right mind would still be driving it that much. As Edmunds Senior Insights Manager Ivan Drury notes, "What I tell people to do when shopping for used vehicles is look at higher mileage examples to see how far you can expect them to go."
Average miles driven over time isn't a perfect measure of reliability. But for most used car shoppers it should be enlightening to know which models are capable of going the distance. Literally.
Below you'll find our results, presented by vehicle category.
---
Longest-Lasting Cars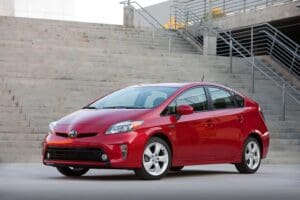 Compact: Toyota Prius
The humble Toyota Prius tops the list of longest-lasting used compacts with 14,049 miles per year on average. That's 12.7% more miles than the typical five to ten-year-old car. No wonder so many Uber and Lyft drivers choose the Prius as their workhorse.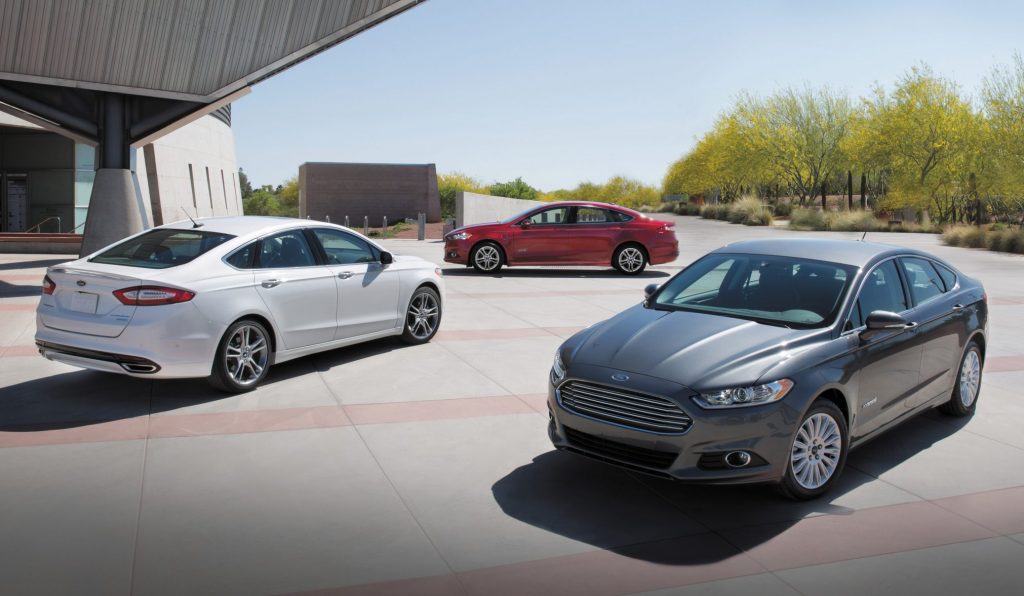 Midsize: Ford Fusion Hybrid
Another hybrid is tops in the midsize car category, this time from Ford. The average five to ten-year-old Fusion Hybrid sedan is still adding 14,256 miles per year to its odometer each year. That's 14.4% better than average. The Toyota Camry Hybrid is a close second at 14,056 miles annually.
Large: Chevrolet Impala
The Chevrolet Impala earns the crown for full-size cars. Averaging 14,062 miles per year, it beats the average five to ten-year-old vehicle by 12.9%. The Ford Taurus finishes second in this category with an average of 13,648 miles driven per year.
Minivan: Chrysler Town and Country
Minivans are made for people moving, and the average used Chrysler Town and Country moves more than any other, adding an impressive 15,377 miles per year to its odometer. That's 23.4% more miles than normal for a five to ten-year-old vehicle. It narrowly beats the second-place finisher, Honda's Odyssey, which at 15,138 annual miles also has a strong showing.
---
Longest-Lasting Trucks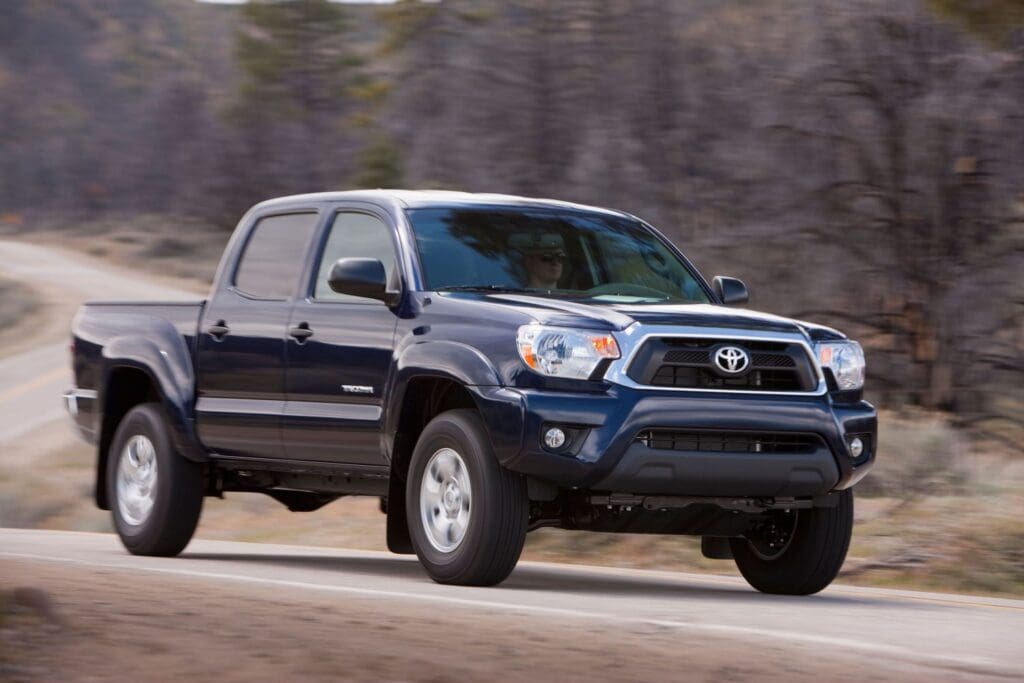 Midsize: Toyota Tacoma
The venerable Toyota Tacoma just sneaks past the Honda Ridgeline to take the prize for used midsize trucks, racking up 13,362 miles per year on average. That tops the typical five to ten-year-old vehicle by 6.9%. The Ridgeline, in second place, averages 13,238 miles.
Large: Ford F-150
The Ford F-150 isn't just America's best-selling vehicle, it's also one of the most driven. The average five to ten-year-old F-150 travels 15,065 miles per year, which is 20.9% more miles than a typical used vehicle. Chevy's full-size offering, the Silverado 1500, isn't far behind at an average of 14,745 miles per year.
---
Longest-Lasting SUVs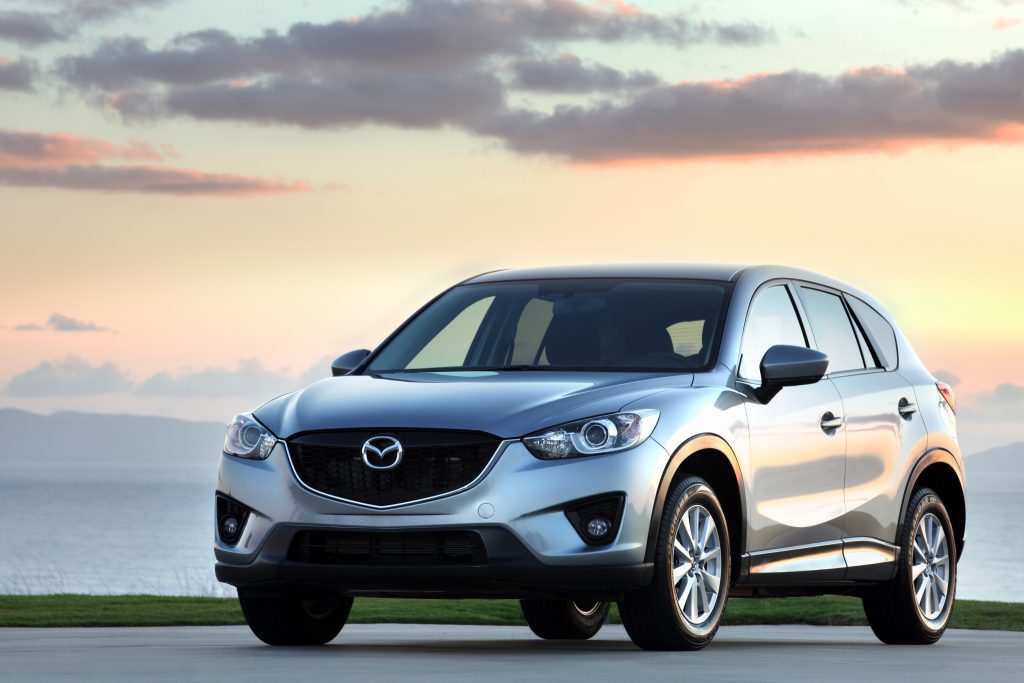 Compact: Mazda CX-5
Among used compact SUVs, Mazda's CX-5 is the mileage champ at 14,476 per year on average. That's 16.2% better than the typical five to ten-year-old vehicle. The Chevrolet Equinox takes second place in this category with 14,148 annual miles travelled.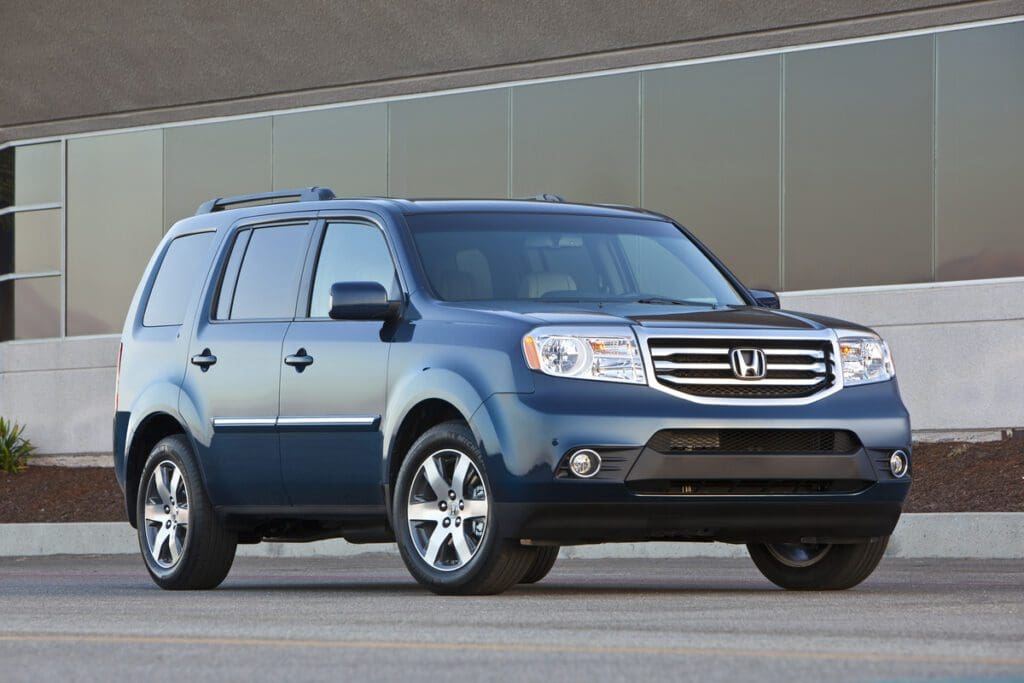 Midsize: Honda Pilot
Honda earns a longevity win with the Pilot. The midsize SUV is driven an average of 15,882 miles per year after five to ten years on the road. That beats the typical used vehicle by a whopping 27.5%. The Chevrolet Traverse isn't far behind at 15,693 miles — nor is the third-place Dodge Durango, which averages 15,457 annual miles.
Large: Chevrolet Suburban
The Chevy Suburban is not just tops for full-size SUVs. Racking up an astonishing 17,925 average annual miles, it also takes the trophy for longest-lasting used vehicle on the road today, beating the typical five to ten-year-old vehicle by 43.9%. Its close cousin, the GMC Yukon XL, takes second place in this category as well as overall with 17,190 annual miles driven.
---
The Bottom Line
If you're looking for a used car, truck, or SUV that can rack up some serious miles — even after the warranty has expired — these models have already proven their mettle.
Keep in mind, though, that the key to any vehicle's longevity is proper maintenance. So when you're shopping for a great used car, make sure to do your due diligence when evaluating a specific offering. That includes checking its vehicle history report, researching comparable prices, taking a thorough test drive, and — perhaps most importantly — having it inspected by a specialist. (For more on this topic, check out: Don't Buy a Used Car Without Doing These 4 Things.)
With this approach, you should be able to drive your next used vehicle to the end of this decade and well into the next.
Photos courtesy of Chevrolet, Chrysler, Ford, Honda, Mazda, and Toyota