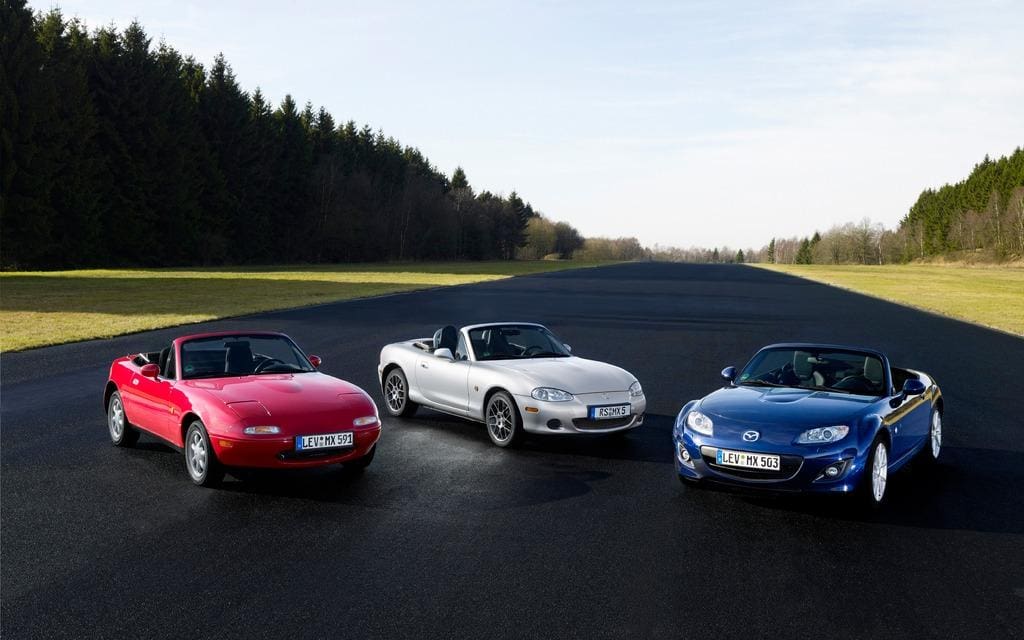 It's pretty much common knowledge among car enthusiasts that if you really get a kick out of driving, it doesn't get much better than wheeling a Mazda Miata down a road that on a map resembles dropped spaghetti.
In fact, when you factor in its great reliability as well as its low acquisition and running costs, Mazda's sporty roadster is a strong candidate for "Bang for the Buck" champion of all time.
But even after you've decided you want to join Miata Nation, you've still got a tough choice to make. The model has been on the market for almost thirty years now, and for less than ten grand, you can pick up great examples from any of its first three generations (which Mazda engineers have dubbed, respectively, "NA," "NB," and "NC").
With pristine early examples, rare MazdaSpeed specimens, and even late-model retractable hardtops all within relatively easy reach, the hardest part of buying a used MX-5 may be figuring out exactly which one to pursue.
Not to worry. In the following pages, we've identified the pros and cons of each generation to make it easy to find the Miata that's perfect just for you.